We enjoy the trusty old PS2, but have no plans of "upgrading" to a PS3. Despite the continuation of the Lartigue-favorite Ratchet and Clank series on that platform, and the appealing Little Big Planet coming soon, the $600 price tag (that includes a non-optional high-end DVD player that I don't want or need and that may well be obsolete soon anyway) is a deal-killer. We don't play games that much.
But slowly the XBox 360 has been tempting me.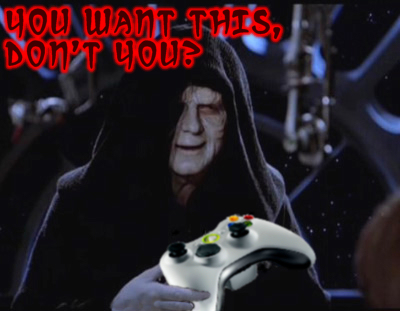 First, I have friends who are on XBox Live. Normally I'm not interested in gaming online, but if it's with people I already know, there's much more appeal. Some of the games they've released have been way tempting. Some of the future games, more so. The next Katamari Damacy game is going to be for the 360. Then there's the boardgames. Settlers of Catan, Carcassonne, Alhambra, and, rumored, Puerto Rico, playable online.
And now, Talisman!
All for half the cost of the PS3.
It's getting harder to fight!