And now a word from my dad's neuroradiologist, Dr. Anderson: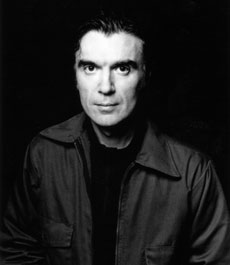 "You may ask yourself, 'When will my procedure be?'"
"You may ask yourself, 'How long will it take?'"
"And you may ask yourself, 'Where is my beautiful carotid artery?'"
Yes, my father had his surgery today (not much of a surgery; it was all vascular), performed by none other than David Byrne of Talking Heads. We went in at nine this morning and eleven hours later we saw him in ICU. He seems to be doing fine, and Dr. David Byrne Anderson was very pleased with the results. Dad will be back home either tomorrow evening or Wednesday, and I will be back home tomorrow evening. Many thanks to everyone who asked how he was doing and kept us in your thoughts.