My big birthday games order is here!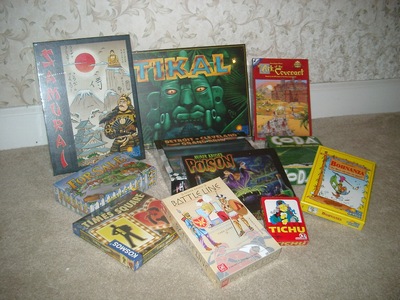 What you see there is Samural, Tikal, Ark of the Covenant, For Sale, Detroit-Cleveland Grand Prix, Poison, Coda, Times Square, Battle Line, Tichu, and Bohnanza!
And that's not including the copy of Louis XIV that James and Al got me, tastefully arranged in a wicker basket:
Games Day at my place, everyone!