Although Las Vegas is a shrine to artificiality, it's surrounded by beautiful natural scenery. Not far away from the strip is Red Rock Canyon, where one can see some stunning landscape views. This is the furthest West I've ever been, and I've never set foot in anything resembling a desert landscape, so I was really blown away. The heat is pretty unforgiving, but I could totally live in this environment. We went as the sun was setting, so the experience was even more incredible.
The next day we went out to Hoover Dam and Lake Mead. There were some naysayers around, people who said that Hoover Dam wasn't really going to be worth the trip, but they were wrong. It was quite impressive as an engineering feat, but we were also struck by the Art Deco design of the place.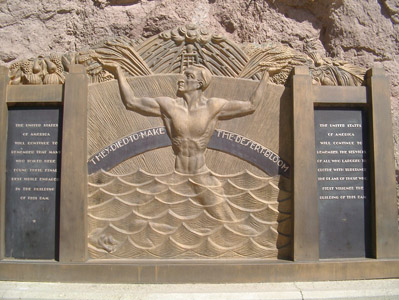 These two side trips were a nice alternative from the non-stop sensory barrage of Las Vegas itself.