Had a great time yesterday at Major Game Day in Boston, along with Al, James, and Hoover Dave. I met some swell people and played some swell games. I can definitely see myself becoming addicted to Tichu, and the game Maharaja moved onto my "to buy" list. I blind-tested some games for a local (to Boston) game company and got copies of them, the best of which was Glory to Rome.
But far and away the biggest hit for my friends and me was: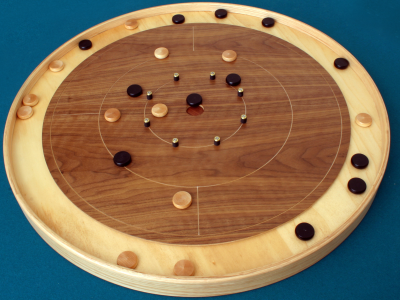 Can a game where you flick little pucks at each other be any fun? Oh hell yeah! It's Crokinole, and we couldn't get enough of it. Crokinole boards aren't cheap, but I'm totally looking to get my hands on one now. It was a blast.
The full list of games I played is: Crokinole, Maharaja, Glory to Rome, Tichu, Sneeze, That's Life, Hamsterrolle (another fun dexterity game), Splat!, and Polarity.
Here I am playing Hamsterrolle: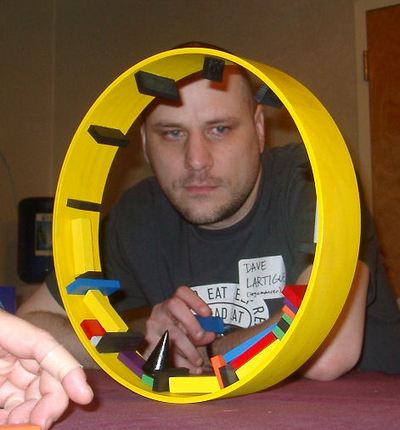 You can see more of my photos and get info on the various games here.